The PRAKTIKA yoga method is based on three principles: flow, breath and variation.
Each session consists of a solid physical practice, developing flexibility, mobility and strength. While a focus on breathing lends itself to balancing the nervous system. The variations shown for each posture enable everyone to either stay within their comfort zone, or push for more of a challenge. This means that both complete beginners and those with a firm experience will enjoy the benefits.
Let's get to know each other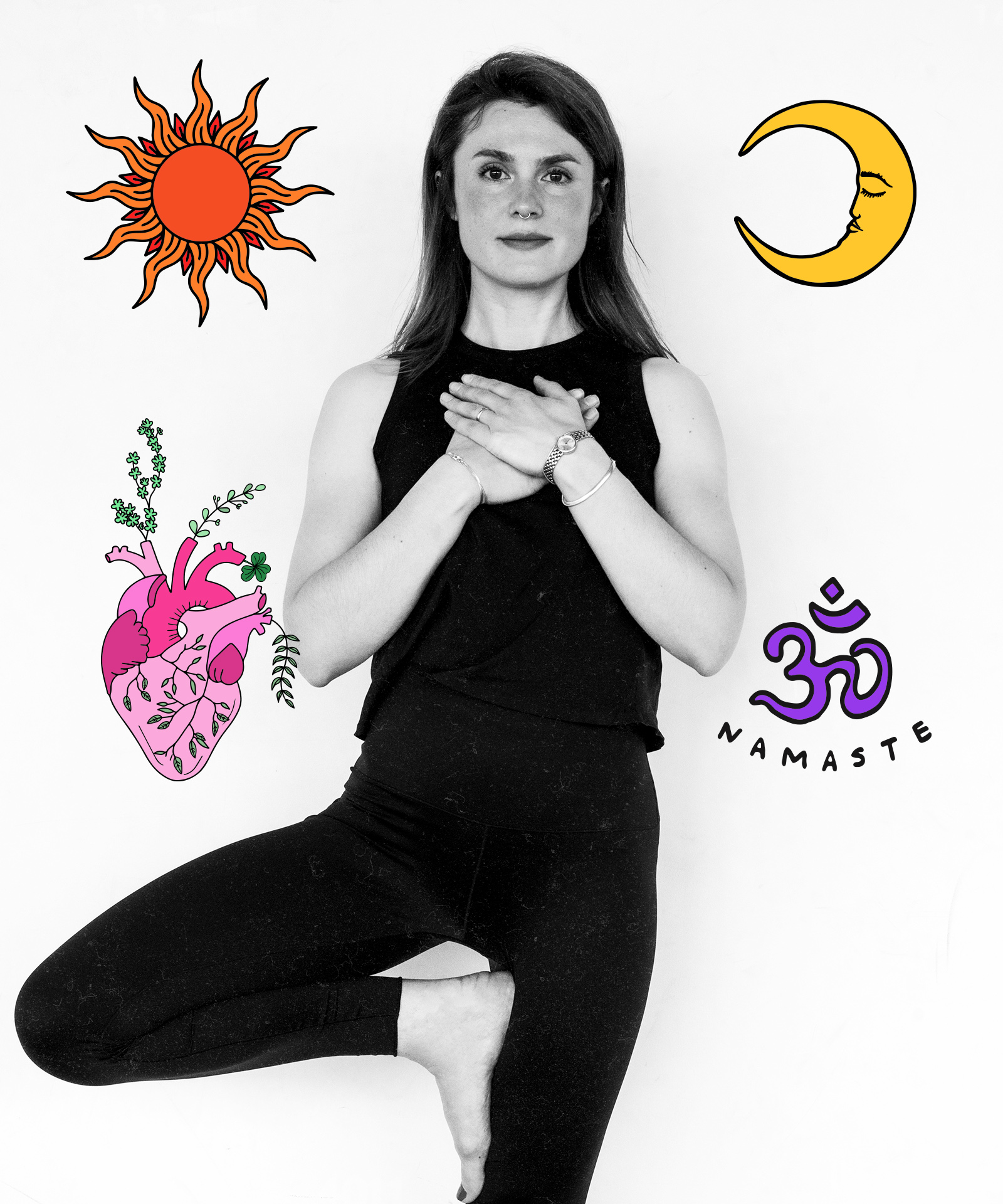 Founder of PRAKTIKA, Katya Voitko has been exploring yoga for over 10 years. Trying out different yoga styles (Hatha, Vinyasa, Ashtanga, and Shivananda) as well being an avid practitioner of pilates and dance, she gradually gained her awareness through movement resulting in her own original style.
Yoga has long been part of her daily life, helping her to accept and let go, stay in the present moment, and reconnect with intuition.
As a Certified Yoga Alliance teacher (200 hours), and a current pilates apprentice instructor, Katya is delighted to share the knowledge her experience has granted by giving classes in Brussels and online.
Not taking yourself too seriously, having fun and being curious – these qualities are at the core of Katya's approach to life, an approach that she also takes with her to the mat.
All classes are suitable for beginners and more advanced yoga practitioners. Just choose what suits you best:
A session in the morning or in the evening? A focus on finding balance or on energising your body and mind?
MORNING SERIES WORKSHOP
A profound 90min session where we take time to focus on our breath, intentions and sensations. On the physical level we work on mobility, strength and balance. Each session is devoted to a different theme and you will be given a little homework (that will help you to gradually establish your home practice). A medium-paced class that will suit any level through adaptations.
2 Sundays per month from 10:30 to 12:00 online via Zoom.
YOGA & PILATES FUSION
An energising fusion class to spend an hour moving, strengthening your body, taking a break from screens and forgetting the worries of the day.
Fridays from 12:00 to 13:00 online via Zoom and Saturdays from 12:30 to 13:30 Brussels Flagey at Maison de quartier Malibran (Digue Street, 10 - 1050 Brussels) 3d floor Salle "RYTHME".
EVENING SERIES - SLOW YOGA
Breathing exercises, very gentle yoga, relaxation, a bit of self-massage and a lot of self-love. Let go of the worries and tensions, and prepare for a sweet night's sleep.
YOGA FOR TEAMS
More and more companies value wellbeing and that's a good thing. So why not consider doing yoga with your colleagues on a regular basis or as a teambuilding activity? Feel free to get in touch to discuss the options. I'll be happy to listen to your needs and cater to them as best as I can.
Joining is as easy as sending me an e-mail!